Save the Date!




Saturday, September 14, 2019!
We were also happy to have as sponsors in 2018, our friends at Half Price Books, Great Southern Bank and Skyline Electric, and a generous donation from Festival devotee, Ken Malmstedt.
You, too, can be one of our valued sponsors in 2019! Contact us about the possibilities. Here's a copy of our sponsorship brochure. 2018 Sponsorship Opportunities brochure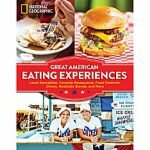 Our festival was selected for inclusion in National Geographic's 2016 book, Great American Eating Experiences! You'll find us mentioned in the section that highlights food festivals in each state and we represent Minnesota.
VOLUNTEERS are always needed and most welcome, not just at the
Wild Rice Festival but at other Parks and Rec. events as well.  If interested, please contact Roseville Volunteer Coordinator , (651) 792-7028 or volunteercoordinator@cityofroseville.com. Thanks!