SAVE THE DATE! Saturday, September 19, 2015!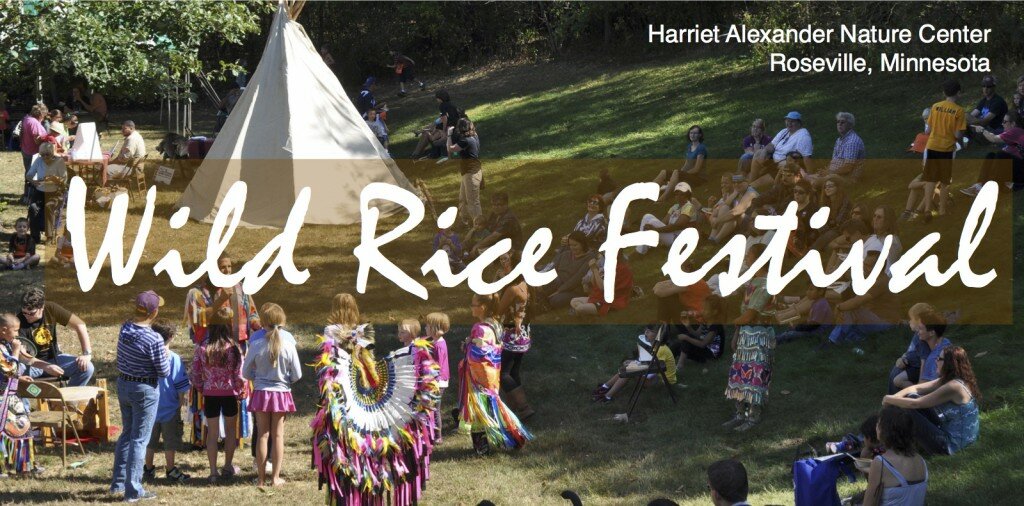 This video was made by Robert Rice, owner of Pow Wow Grounds Cafe in Minneapolis. Every year the
Little Earth
Ricing Camp he started guides young Native Americans in learning the traditional wild rice harvesting methods.
We were also happy to have Great Southern Bank as presenting sponsor,
with additional sponsorship support by our friends at Half Price Books
Here's the 2014 Programming page with the schedule of entertainment, demonstrations, activities and exhibits. Naturally there was FOOD! Check out the Food! page for all the details!
Interested in being a valued Sponsor for the 2015 Wild Rice Festival? Contact us and we'll talk about the possibilities!
VOLUNTEERS are always needed and most welcome, not just at the
Wild Rice Festival!
If interested, please contact Roseville Volunteer Coordinator
Kelly O'Brien, (651) 792-7028. Thanks!
Harriet Alexander Nature Center

2520 N. Dale Street, Roseville, Minnesota 55113